Scheduled to open on 1st December 2021, this elegant low-rise upper-upscale resort will cater for experience-seeking "InSAiiders" who want to be stay in style and soak up the authentic essence of their destination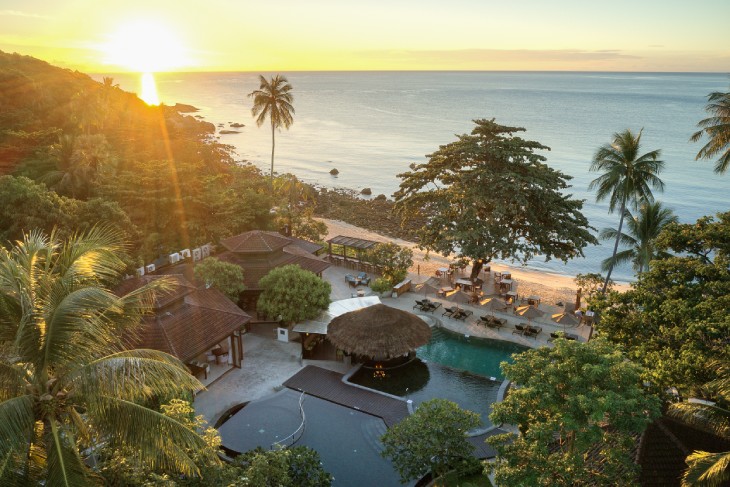 SAii Koh Samui Bophut is nestled on a 300-metre-long stretch of powder-soft sand at Hanuman Bay, on Samui's northeast coast

For Immediate Release 29 November 2021

BANGKOK, THAILAND: S Hotels and Resorts PCL, the global hospitality company from Singha Estate PCL, is embarking a new era of fun and free-spirited hospitality in Koh Samui with the launch of SAii Koh Samui Bophut – an inviting all-pool suite and villa retreat on Thailand's tropical "Coconut Island".

Scheduled to open on 1st December 2021, this stylish low-rise sanctuary is nestled on Hanuman Bay, a secluded 300-metre-long stretch of sand on Samui's pristine northeast shore. Surrounded by lush foliage and coconut palms, with spectacular granite headlands that jut out into the sparkling sea, this elegant, eco-sensitive resort allows guests to unwind and escape the outside world. And yet, Samui International Airport is only moments away, enabling domestic and international travellers to come and go with ease.

SAii, which derives from the Thai word for "sand" or "pathway", is an upper-upscale lifestyle concept that attracts a new generation of experience-seeking guests called "InSAiiders". Not defined by age or status, these millennially-minded explorers value personal freedom, authentic encounters and a sense of discovery above all else. They are tech-savvy, but also have a desire to look beyond the screen, engage in new adventures and conserve the environment.

Every SAii stay is defined by a series of distinctive touchpoints, from "Hello" (a warm Thai welcome) to "Hub" (the social heart of the resort), "Sleep" (comforting rooms, suites and villas), "Play" (the resort's activities), "Treat" (creative culinary offerings), "Live" (exceptional events) and "SAii For Now" (a heartfelt farewell).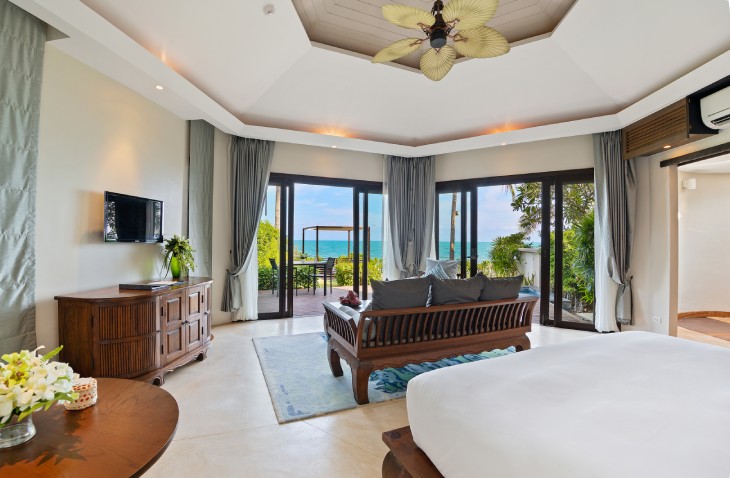 The Beachfront Plunge Pool Suites at SAii Koh Samui Bophut overlook the soft sandy shore and shimmering sea

With private pools in every suite or villa and an array of engaging guest experiences, SAii Koh Samui Bophut is perfect for couples and families alike. From yoga sessions to art & craft classes, kayaking on the ocean waves to snorkelling on the offshore reef, fitness centre workouts to immersive excursions, this is both a haven of tranquility and a hive of energy. Parents will love the fact that children aged 13 and under stay free-of-charge!

Holidaymakers can plunge into the tropical freeform pool, sip cocktails at the swim-up bar, or enjoy soothing Thai therapies at Lèn Spa, which promises a personalised approach to wellbeing, while young guests can make a splash in the kids' pool. Freshly-brewed coffee can be savoured at bean/Co, the laid-back café and open-air lounge, while Miss Olive Oyl is a casual yet sophisticated Mediterranean-style seafood grill and bar with alfresco seating an extensive list of wines from around the world.

A collection of spacious, standalone Plunge Pool Suites, One Bedroom Pool Villas and Beachfront Plunge Pool Suites showcase garden or sea views and come fully equipped with plenty of indoor and outdoor space, separate living areas and bedrooms, spa-inspired bathrooms, premium amenities and fast connectivity, including free Wi-Fi. Exclusive to the SAii brand are "creature comfort" pillows, as well as personalised organic bathroom amenities from the unique M.I.Y Aroma Lab. The SAii App empowers visitors to personalise every aspect of their vacation, with the ability to make requests, chat with resort's team of "SAiiLanders", book excursions, order room service and more, straight from their smartphone. Rates start from just THB 4,272 nett per room per night. Click here for more information.

"SAii has captured our customers' imaginations since it was first unveiled in 2019. This fun and free-spirited lifestyle brand intuitively caters to a new generation of travellers who are curious and want to explore their destination, but on their own terms. With its spectacular seafront setting, stunning pool suites and villas, fantastic facilities, exceptional activities and deep environmental ethos, SAii Koh Samui Bophut will be an outstanding addition to our lifestyle collection," commented Dirk De Cuyper, CEO, S Hotels & Resorts.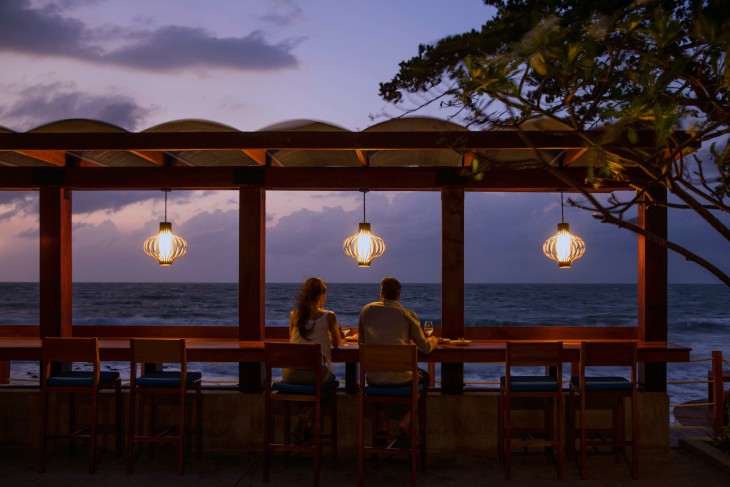 SAii's signature restaurant concept, Miss Olive Oyl offers Mediterranean-style cuisine in an idyllic alfresco setting

SAii Koh Samui Bophut becomes the fourth member of the SAii portfolio worldwide, joining SAii Lagoon Maldives, SAii Laguna Phuket and SAii Phi Phi Island Village. SAii Resorts will be the driving forces behind S Hotels & Resorts' future expansion, as this forward-thinking Thai company strives to create a collection of hotels and resorts that reflect the vibrant spirit of their destination. To learn more about SAii, please visit www.saiiresorts.com.

For more information about S Hotels & Resorts, please visit www.shotelsresorts.com or follow us on Facebook, Instagram, YouTube or LinkedIn.

ends

About S Hotels and Resorts Public Company Limited

S Hotels and Resorts Public Company Limited, the hospitality arm of Singha Estate Public Company Limited, is a fast-growing, Thai-inspired company with an extensive international portfolio and world-class standards. Specialising in the management and investment of high-quality hotels and resorts in desirable destinations across the globe, S Hotels & Resorts has created a collection of its own distinctive lifestyle brands, whilst also partnering with the hospitality industry's leading names. The company aims to set new standards for leisure and lifestyle through diversified business platforms and to enhance value for all its stakeholders based upon a philosophy of sustainable development and delivering benefits to local communities. To learn more, please visit www.shotelsresorts.com or follow us on Facebook, Instagram, YouTube, or LinkedIn.


MEDIA CONTACTS:

Lalita Somboonsuk (Ta)

Senior Manager - Corporate Marketing Communications

S Hotels & Resorts | Singha Estate PCL

lalita.s@shotelsresorts.com

+66 (0) 2058-9888 ext. 320

Jerome Richard

Delivering Asia Communications

jr@deliveringasia.com

+66 91 723 1648

FOLLOW:

Facebook: https://www.facebook.com/CrossroadsMaldives/
Twitter: https://twitter.com/CrossroadsMDV
Instagram: https://www.instagram.com/crossroadsmaldives/