ree-spirited five-star resort allows guests to witness its environmental projects first-hand with a series of underwater excursions that integrate with the activities of the Marine Discovery Centre, including coral propagation and clownfish breeding programmes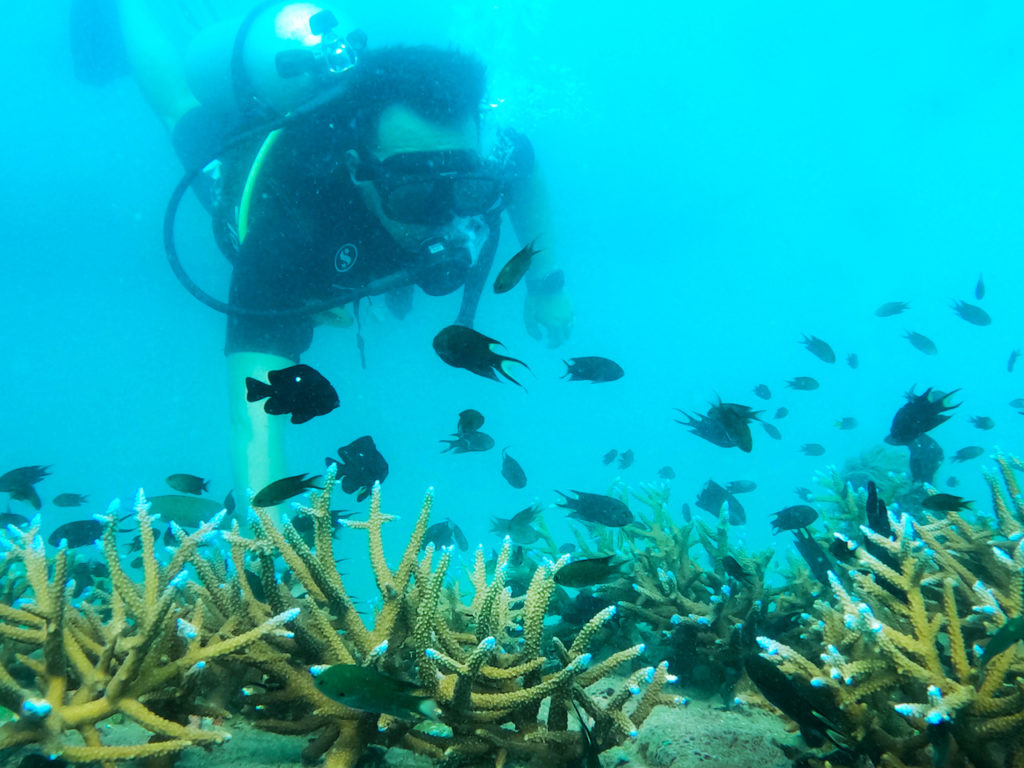 The dedicated Marine Discovery Centre at SAii Phi Phi Island Village is deeply involved in coral propagation projects

KOH PHI PHI DON, THAILAND (26 July 2022): SAii Phi Phi Island Village, the free-spirited five-star lifestyle resort from S Hotels and Resorts PCL, has always put sustainability first and strived to preserve its precious environment. This idyllic island retreat also understands that its guests, or "InSAiiders", seek activities that bring them closer to nature and have a positive impact on the planet. With this in mind, two of the resort's facilities – the Gold Palm Dive Centre and Marine Discovery Centre – have come together to create immersive, eco-sensitive diving experiences that allow travellers to explore the vibrant underwater world in a highly responsible way.

A series of professionally-led diving excursions from SAii Phi Phi Island Village allow guests to witness first-hand the work of the resort's resident marine biologist, who works tirelessly to replenish the area's rich and diverse ecosystems. Having visited the Marine Discovery Centre and learned about the various projects being undertaken, including coral propagation and breeding and release programmes for clownfish and bamboo sharks, divers can take a trip out into the sparkling waters of Hat Nappharat Thara-Mu Ko Phi Phi National Park and see the effect these initiatives are having.

Diving into this spectacular seascape, InnSAiiders can explore the freshly planted fields of sea grass, which are wonderful nursery habitats for small fish – including the iconic clownfish that have been cared for and released by the Marine Discovery Centre. Divers and snorkellers can also see newly-grown coral at the house reef and the colourful sealife that depends in it. While the bamboo shark breeding programme is still in its incubation stages, visitors may be fortunate enough to see other keystone species in the area, such as blacktip reef sharks, leopard sharks, green turtles, hawksbill turtles and even whale sharks further offshore. A total of 17 bamboo sharks are ready to be released from the Marine Discovery Centre's breeding facility in the coming weeks and months, so future divers may be able to witness these elegant creatures in their natural habitat.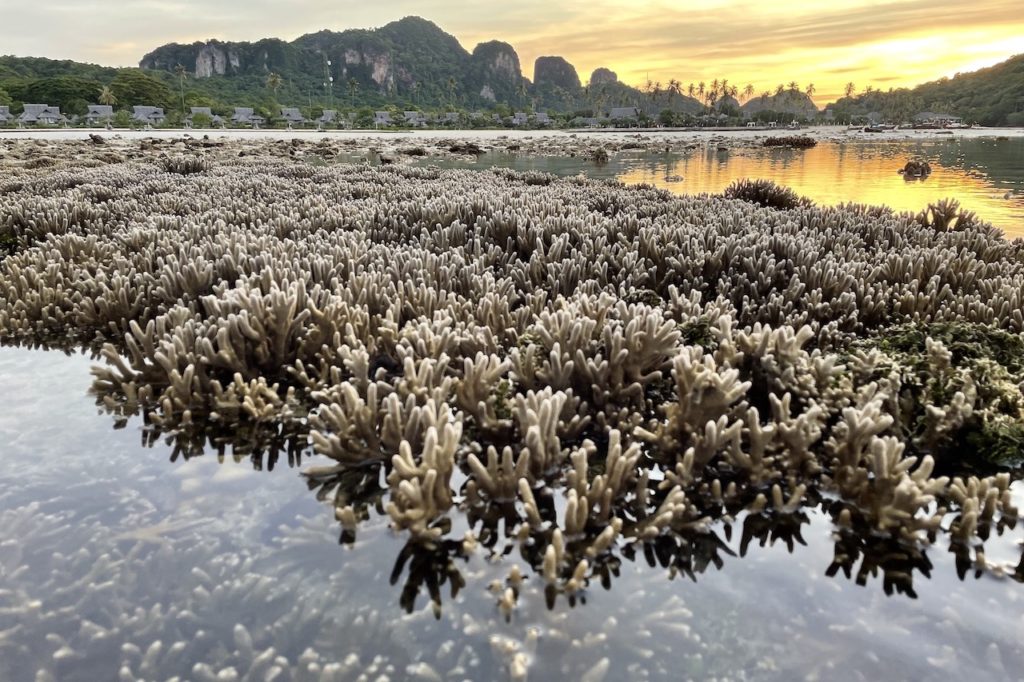 The house reef now blooms with new and revived corals near the resort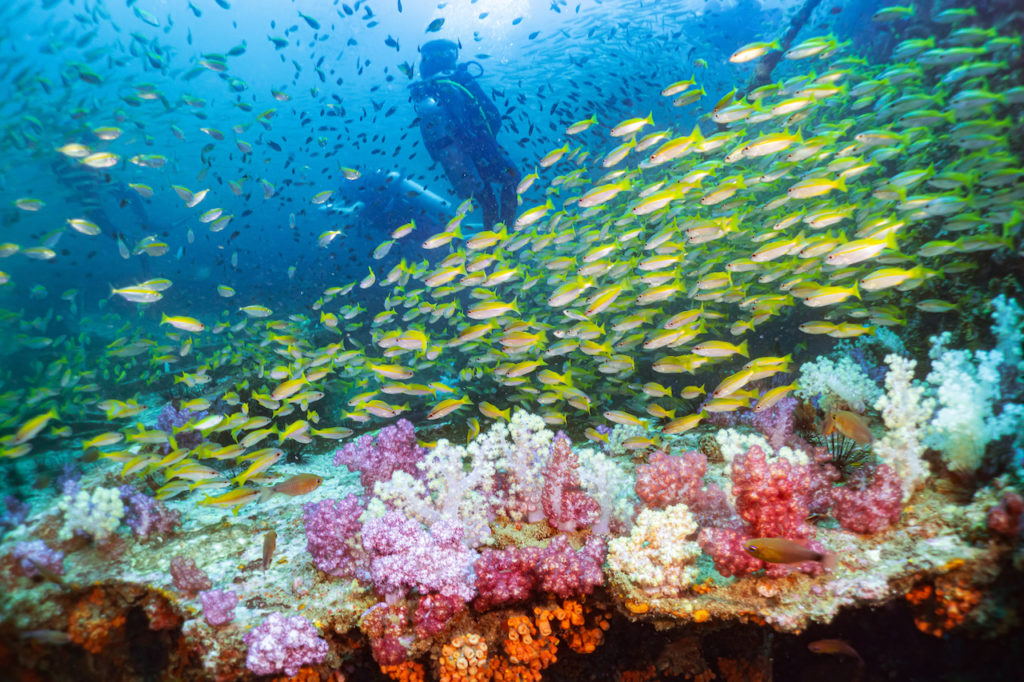 King Cruiser Wreck is one of the region's most vibrant dive spots

Divers can rest assured that the PADI-certified Gold Palm Dive Centre, which is also part of the UN's Green Fins sustainability programme, is staffed by highly experienced instructors and welcomes youngsters from the age of eight. Before they head out in small, low-impact groups, all visitors will be given a briefing on marine conservation to ensure that they act responsibly.

Guests may also notice that the seas of Hat Nappharat Thara-Mu Ko Phi Phi National Park are now cleaner, which is partially thanks to the efforts of SAii Phi Phi Island Village. Waste disposal is always a challenging issue for an island community, so the team of "SAiiLanders" – SAii Resorts' term for its thoughtful associates – works with local villagers every week to clear waste from the area's beaches and coastlines. Since this initiative commenced in 2021, 18 activities have been held and over 8,098kg of trash has been collected.

To ensure that it doesn't accidentally contribute to the waste problem, SAii Phi Phi Island Village participates in the Thai Hotels Association's Plastic Free Project and actively strives to reduce its consumption and output. It has eliminated single-use plastics, sorts recyclable waste carefully, minimises the use of paper and printer ink, and turns organic waste into compost. The resort also recycles 100 percent of its wastewater, which is treated and used to nourish the gardens and trees.

"At SAii Phi Phi Island Village, we recognise that we have a duty to care for the environment and keep it healthy for future generations. There are many challenges facing the oceans today, from climate change and coral degradation to plastic pollution and over-fishing, which are contributing to species decline and loss of biodiversity. But by taking practical steps to support conservation at our Marine Discovery Centre, then showing our InSAiiders the positive impact of our work first-hand, we hope to inspire even more guests – and especially young people – to help us preserve our seas and oceans," said Bart Callens, Cluster General Manager of SAii Phi Phi Island Village and SAii Laguna Phuket

The responsible dive packages at SAii Phi Phi Island Village start from "Bubble Makers" (for kids 8-10 years old) to advanced open water options. Beginners will be supported on every step of their diving journey, from the swimming pool to the sea, by Khun Pang, the resort's highly skilled dive instructor. Prices start from THB 3,200. To learn more, please visit here

For more information about SAii Phi Phi Island Village, please visit saiiphiphiislandvillage.com.

SAii Resorts is the free-spirited five-star lifestyle brand from S Hotels and Resorts PCL, the global hospitality company from Singha Estate PCL. For more information, please visit www.saiiresorts.com. Alternatively, to learn more about S Hotels & Resorts, please visit www.shotelsresorts.com or follow us on Facebook, Instagram, YouTube, or LinkedIn.

About S Hotels and Resorts Public Company Limited

S Hotels and Resorts Public Company Limited, the hospitality arm of Singha Estate Public Company Limited, is a fast-growing, Thai-inspired company with an extensive international portfolio and world-class standards. Specialising in the management and investment of high-quality hotels and resorts in desirable destinations across the globe, S Hotels & Resorts has created a collection of its own distinctive lifestyle brands, whilst also partnering with the hospitality industry's leading names. The company aims to set new standards for leisure and lifestyle through diversified business platforms and to enhance value for all its stakeholders based upon a philosophy of sustainable development and delivering benefits to local communities. To learn more, please visit www.shotelsresorts.com or follow us on Facebook, Instagram, YouTube, or LinkedIn.


MEDIA CONTACTS:

Lalita Somboonsuk (Ta)

Senior Manager - Corporate Marketing Communications

S Hotels & Resorts | Singha Estate PCL

lalita.s@shotelsresorts.com

+66 (0) 2058-9888 ext. 320

Jerome Richard

Delivering Asia Communications

jr@deliveringasia.com

+66 91 723 1648

FOLLOW:

Facebook: https://www.facebook.com/CrossroadsMaldives/
Twitter: https://twitter.com/CrossroadsMDV
Instagram: https://www.instagram.com/crossroadsmaldives/