Iconic, award-winning Sri Lankan restaurant group to stage a two-day pop-up at The Beach House Grill & Chill, giving guests the chance to savour three of its signature dishes in a stunning seafront setting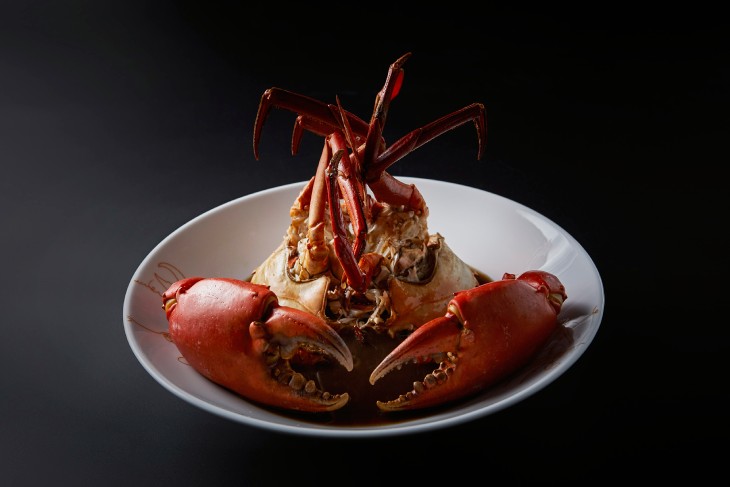 Pepper Crab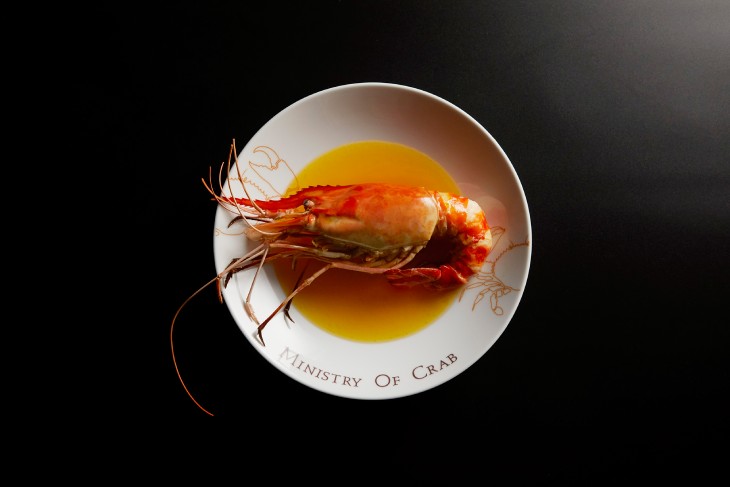 Garlic Chili Prawn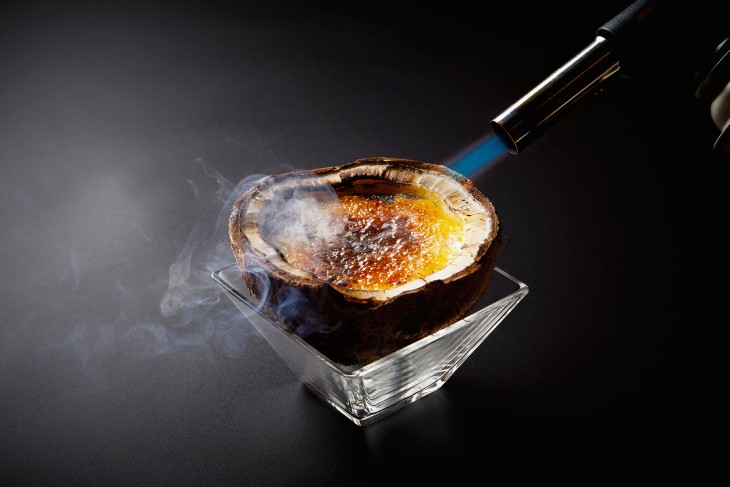 Crème Brûlée

BANGKOK, THAILAND (11 April 2022): SAii Resorts, the free-spirited five-star lifestyle brand from S Hotels and Resorts PCL, has announced an exciting new collaboration with Ministry of Crab, the award-winning group of Asian restaurants, that will bring the finest Sri Lankan seafood to SAii Phi Phi Island Village, its five-star flagship resort on the idyllic island of Koh Phi Phi Don.

From 14-15 April 2022, Chef Harsha De Silva of Ministry of Crab Bangkok will be serving a special set menu to the resort's experience-seeking guests. This exclusive gastronomic event will pop up in a stunning seafront setting at The Beach House Grill & Chill, the resort's casual alfresco restaurant that overlooks the crystalline waters of Loh Bagao Bay and the Andaman Sea. This enchanting dining destination specialises in grilled seafood, so the Ministry of Crab will perfectly complement its authentic epicurean ethos.

Ministry of Crab was built on the basis of serving the highest quality ingredients, including magnificent mud crabs, in their purest form – wild-caught and not farmed, using a daring no-freezer policy to ensure complete freshness.

At SAii Phi Phi Island Village, diners will be able to savour a trio of signature dishes created by Chef Dharshan Munidasa, the founder of Ministry of Crab. Pepper Crab features a 1kg mud crab cooked with Sri Lankan black peppercorns, served whole and crushed using a traditional miris gala grinding stone, along with a pepper dashi, while the Garlic Chili Prawn dish showcases succulent freshwater prawns cooked with sizzling oil, garlic, Sri Lankan chili flakes and Japanese soy sauce. Both of these delicious dishes are accompanied with rustic bread and butter – perfect for soaking up the rich and vibrant sauces. For dessert, Chef Harsha will prepare Coconut Crème Brûlée, a tropical island twist on the classic French dish which uses rich coconut milk and is even baked in a coconut shell! This sumptuous shared sweet is perfect for sharing.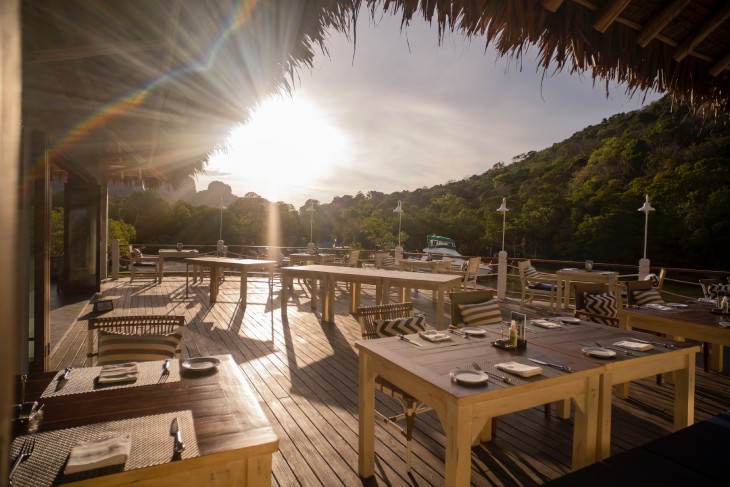 The Ministry of Crab pop-up will be hosted at The Beach House Grill & Chill, SAii Phi Phi Island Village's casual restaurant

Ministry of Crab was founded by three of Sri Lanka's most famous figures. Dharshan Munidasa is a popular chef, restaurateur and television personality, while his partners Kumar Sangakkara and Mahela Jayawardene are two of the country's greatest cricketers, with almost 200 international appearances between them. Since the concept was founded in 2011, Ministry of Crab has expanded to seven Asian locations – Colombo, Shanghai, Chengdu, Manila, Mumbai, Maldives and Bangkok – and the original restaurant in Sri Lanka's capital city has been named as one of Asia's 50 Best Restaurants for eight consecutive years, from 2015 to 2022, as is currently ranked at number 35 on this prestigious list.

"We are delighted to welcome the Ministry of Crab to the pure shores of Koh Phi Phi for this exclusive pop-up. At SAii Phi Phi Island Village, we pride ourselves on sourcing sustainable local seafood and cooking it in a way that highlights its natural flavour. This is a philosophy we share with Ministry of Crab; their commitment to using the finest ingredients and treating them with care and respect is something that is dear to our hearts. I am sure that guests will these three signature dishes: Pepper Crab, Garlic Chili Prawn and Coconut Crème Brûlée. This is another of the ways that we are bringing truly magical moments to our lifestyle-focused clientele," said Bart Callens, Cluster General Manager of SAii Phi Phi Island Village and SAii Laguna Phuket.

The Ministry of Crab set menu at SAii Phi Phi Island Village is available for two days only, from 14-15 April 2022, priced at THB 3,300++.

For reservations, please email nongon.m@saiiresorts.com or call 07 562 8900. To learn more about SAii Phi Phi Island Village, please visit saiiphiphiislandvillage.com.

SAii Resorts is the free-spirited five-star lifestyle brand from S Hotels and Resorts PCL, the global hospitality company from Singha Estate PCL. For more information, please visit www.saiiresorts.com.

About S Hotels and Resorts Public Company Limited

S Hotels and Resorts Public Company Limited, the hospitality arm of Singha Estate Public Company Limited, is a fast-growing, Thai-inspired company with an extensive international portfolio and world-class standards. Specialising in the management and investment of high-quality hotels and resorts in desirable destinations across the globe, S Hotels & Resorts has created a collection of its own distinctive lifestyle brands, whilst also partnering with the hospitality industry's leading names. The company aims to set new standards for leisure and lifestyle through diversified business platforms and to enhance value for all its stakeholders based upon a philosophy of sustainable development and delivering benefits to local communities. To learn more, please visit www.shotelsresorts.com or follow us on Facebook, Instagram, YouTube, or LinkedIn.


MEDIA CONTACTS:

Lalita Somboonsuk (Ta)

Senior Manager - Corporate Marketing Communications

S Hotels & Resorts | Singha Estate PCL

lalita.s@shotelsresorts.com

+66 (0) 2058-9888 ext. 320

Jerome Richard

Delivering Asia Communications

jr@deliveringasia.com

+66 91 723 1648

FOLLOW:

Facebook: https://www.facebook.com/CrossroadsMaldives/
Twitter: https://twitter.com/CrossroadsMDV
Instagram: https://www.instagram.com/crossroadsmaldives/